Havana photo tour booking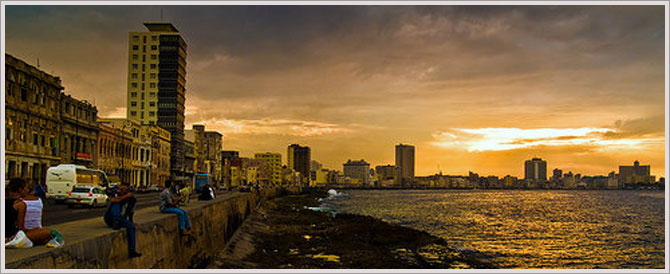 Havana Photo tours offered in 2023
TOUR DATES 2023
PRICE
STATUS

January 11 - January 15
$999
Fully booked

February 8 - February 12
$999
Fully booked
February 15 - February 19

EXTRA!

$999
Fully booked
March 7 - March 11

EXTRA!

$999
Fully booked

March 14 - March 18
$

8

99
Fully booked

April 11 - April 15
$999
Fully booked

May 2 - May 6
$999
Fully booked

June 13 - June 17
$

8

99

(discount)

Fully booked
July 18 - July 22
$999
Fully booked
August 8 - August 12
$999
Fully booked
October 24 - October 28
$999

Open

November 14 - November 18
$999

Open

November 21 - November 25

EXTRA!

$999

Open

December 26 - December 30
$999

Open
2024 Havana Photo tours
TOUR DATES 2024
PRICE
STATUS

January 10 - January 14
$999

Open

February 7 - February 11
$999

Open

February 14 - February 18

EXTRA!

$999

Open

March 6 - March 10

EXTRA!

$999

Open

March 20 - March 24
$

8

99

Open

April 10 - April 14
$999

Open

May 1 - May 5
$999

Open

June 12 - June 16
$

8

99

(discount)

Open

July 17 - July 21
$999

Open

August 7 - August 11
$999

Open

October 23 - October 27
$999

Open

November 6 - November 10
$999

Open

November 19 - November 24

EXTRA!

$999

Open

December 25 - December 29
$999

Open
| | | |
| --- | --- | --- |
| Our tours are very popular, but we try to keep group sizes around 3 to 4 people and at a maximum of 5 participants. Book soon to secure your spot on your prefered tour, especially if you are more than one person wanting to join the same photo tour. | | If you can't make it on the above tour dates, we are always happy to offer individual tours for any number of people. Any special requests, don't hold back, after all tailor-making is our motto and all things set in stone - is absolutely not. |

BOOKING
Please only use this form to actually book the tour. If you have general inquiries or questions about the tour, please send us a message and we will be happy to answer all your questions. When using this form we take for granted that you are booking the tour and will proceed to send deposit instructions.

Terms and conditions
1a. Payment: The photo tour costs $999 USD or EUR per participant. This includes accommodation in a private room with a private shower and A/C in a casa particular for five nights (in Sunday, out Friday, but you can arrange with the casa to leave luggage until after last days tour), breakfast every morning, all transportation during the tour, all local fees, salaries and taxes. It does not include travelers drinks and meals while on the tour. Tips at your own discretion.
1b. Form of payment: $399 USD or EUR deposit upon booking to reserve spot. $600 USD or EUR cash on first day of the tour if no extras (like more nights at the casa, airport transfers etc) are reserved.
2a. Cancellation by the client and refund conditions:
- 80% refund for cancellations made at least 5 months prior to the start date of the booked tour.
- 60% refund for cancellations made at least 3 months prior to the start date of the booked tour.
- 40% refund for cancellations made at least 1 month prior to the start date of the booked tour.
- No refund will be made for cancellations that are received within the last month prior to the start date of the tour.
Fees for transfering/refunding money will be paid by the recipient.
- We suggest buying a travel cancelation insurance at home. Many have that included in the regular travel insurance. U.S. citizens with no option to purchase insurance at home can buy insurance in Cuba at the airport upon arrival.
Cancellations must be made in writing to info(a)yourowncuba.com and include names of everybody cancelling.
2b. Cancellation by Yourowncuba (henceforth YOC or 'the organizer') and refund conditions: The organizer can cancel the tour without giving further reason, but it would usually be if less than three persons have signed up for the tour. Clients who have already paid deposit will be refunded in full no matter how far in advance the tour is cancelled by the organizer. At the clients request the deposit can also be used as deposit/partial payment for an alternative private tour offered by YOC to compensate for a canceled tour. YOC will always offer an alternate private tour if the group tour is canceled.
2c. The organizer can not be held responsible for cancelation or disruption of tours due to force majeure, such as natural disasters, extreme weather conditions, war, terrorism etc. If cancelation due to force majeure takes place before a tour, the participant who has paid a deposit for the tour will be offered a spot on the next available tour using the already paid deposit as deposit for that tour instead. In the case of a tour already comenced being disrupted/canceled due to force majeur the organizer will not refund the tour fee, though missed/unused nights at an accommodation can possibly be fully or partially refunded.
3. Insurance: The tour participant is responsible for traveling and participating with a travel insurance. The tour organizer provides no health or theft insurance included in the tour price and while having no prior experience with theft of equipment while on tour, we advice purchasing an insurance that covers damage or loss of camera and equipment. Yourowncuba can not be held responsible for theft or loss of camera, money or equipment.
Note: Travel insurance is mandatory for all tourists traveling to Cuba and documentation may be asked upon arrival. Travelers arriving without an insurance - including U.S. citizens with insurance that does not cover Cuba - can buy an insurance from Asistur at the airport. The insurance is around $3 daily.
4a. Accommodation: The casas particulares included in the default tour package and price have been selected by us and while they are not luxurious like a 5 star hotel (but more luxurious than most 2-3 star hotels in Cuba) they are all clean, safe and comfortable. They all offer double or twin beds, private bath and aircondition. If the participant is not satisfied with the casa particular provided, he/she can request to change to another, but potential costs involved will be covered by the participant. We strive to book all participants in the areas of Old Havana and Centro Habana, but during peak times we may accommodate participants in Vedado (newer section of Havana) if rooms of the quality we demand are not available in the two former areas.
4b. Havana experiences black-outs from time to time. This can also mean that mornings/days with no hot water in the shower can occur from time to time. The organizer can not be held responsible for any such incidents.
5. Vehicle transportation is by default with a mini-van. The organizer can choose to replace the mini-van with a smaller vehicle if there are less than 4 participants on the tour. New, quality cars sometimes being in very short supply in Cuba, YOC can choose to bring in a less than perfect vehicle in an emergency if nothing else is available or if the rented vehicle breaks down and the rental car company can not supply another vehicle.
6a. Conduct: Apart from respecting local laws, participants are also expected to respect local customs. If in doubt what is and what is not a correct conduct, please ask the YOC tour leader. Cuba is a very easy-going and relaxed society so chances of going completely wrong are quite slim. However we do make a specific point of the following:
6b. Gifts and children: Some internet forums recommend that tourists bring gifts to give out while in Cuba. Participants are adviced to not bring any gifts along on the tour to hand out to anyone and are prohibited from giving anything to children. This includes candy, money and toys. While we expect all participants are adults who can make their own informed decisions, this is part of the terms and conditions because we have to keep doing the tour with other participants in the future and any gifting of children can easily have the effect that when the tour leader is seen next time, all the children in the neighborhood come running out to beg for candy or treats. This is the selfish view on this. The big and unselfish perspective of random gifting in poor/developing countries, especially to children, is another discussion. No gifts, no charity, no hand-outs while on the tour. What you do outside of the tour is of course completely up to you.
6c. The organizer can ask any participant not respecting paragraphs 6a and 6b to leave the tour without reimbursement.
7. Attendance: When meeting up and when moving from one place to another during the day, participants are expected to be at the agreed meeting place at the agreed time. Participants arriving late may miss the group as we might move on at some point and will hold no rights to claim refunds or reimbursement of any type. Likewise, participants not showing up on the first day or for any of the following days, at the advertised time, will hold no rights to claim any refund.
8. YourOwnCuba can make changes to the tour both before the tour takes place and while on the tour, whether that be a result of wanting to improve the tour or simply a result of unexpected conditions on the day of a tour.
9. A certain degree of flexibility is requiered from all participants. Decent food and acceptable bathrooms are not always around every corner, especially when moving around working class neighborhoods in Havana.
10. There is no tutoring in this tour. No time is spend in classrooms or looking at overheads. The tour leader can not be expected to give any technical help with cameras and gear. The tour leader is just that, he/she is (quite intentionally) not a professional photographer.
11. The tour program is always tentative. The tour leader can change the program in case of unforeseen circumstances. One neighborhood might replace another neighborhood for a variety of reasons, including but not limited to: Road work, road blocks, road conditions, weather conditions, festivals, carnivals, national holidays, public gatherings etc.
11. As the tour can only be booked from this same page, any person booking the tour will be expected to have read and understood these terms and conditions.