Bay of Pigs

The site of the failed 1961 U.S. backed military invasion by Cuban exiles. A spot of shame for the U.S. and of pride for Cuba and Fidel Castro. The significance of this campaign, in terms of USA-Cuban relations is hard to underestimate, and some claim that had this event never happened, the two countries would have made up and shook hands half a century ago instead of carrying on their enmity and an embargo up to this very day.
The reluctance of President Kennedy to actively engage U.S. troops and material in the invasion attempt was the direct reason for his unpopularity among Cuban Americans in the years to come. The three day war strengthened Castros popularity and sparked his close ties with the U.S.S.R. And thus lead to the 1962 Cuban Missile Crisis during which the world was closer than ever to nuclear war.
The Bay of Pigs is an important spot in the modern history of the world. Perhaps one would not think so with the many fine beaches in the area, making it a not half bad place to combine sucking up history with soaking up some sun and blue caribbean ocean.
A visit to Bay of Pigs can easily be combined with exploring Cienfuegos, the French founded city on the south coast. Or a visit of an afternoon or a few days to famous Trinidad, the most celebrated of Cuban colonial pearls. The nearby Zapata Peninsula and swamps offers you a chance to see crocodiles as well as spectacular bird watching. Add some days in an all inclusive to that package or a stop on route to Che Guevaras iconic mausoleum in Santa Clara and the possibilities are almost endless.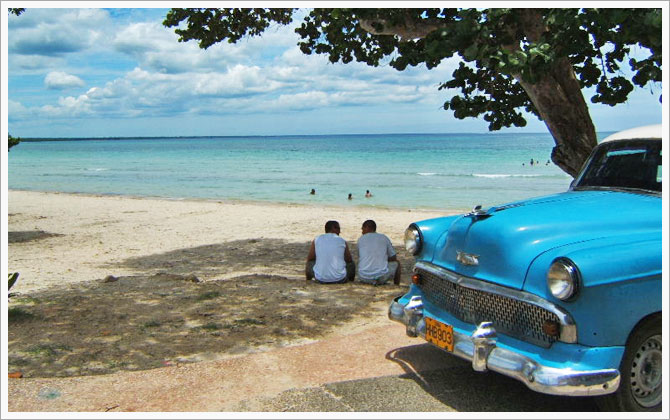 > Inquire about tours to Bay of Pigs or help in
organizing the trip and finding accommodation >