Ballet in Havana
Havana has one of the most famous ballets in South- and Central America.
Cuba is a strange place. You can throw down 100 dollars to see a cabaret show that is put on 350 times ayear for tourists or you can go see world class ballet with a crowd of Cubans at one of the most atmospheric venues in the world, the Gran Teatro in Havana, for a fraction of that price.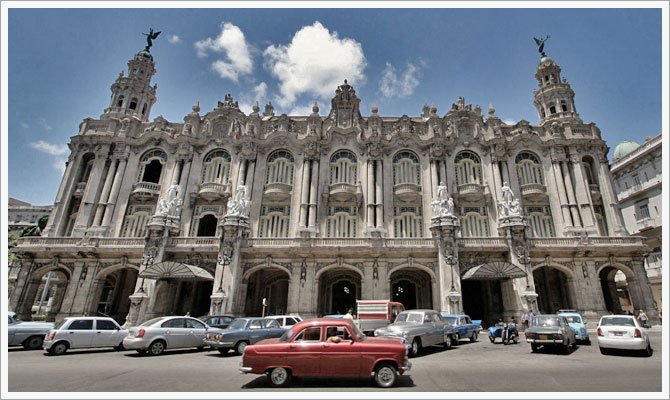 Tickets can be bought at the back side of the theatre, or if you want to, perhaps our tour guide can arrange it for you, if tickets are available.