Eating in Havana
The restaurant scene in Havana has experienced an explosion in the last couple of years. From a city with little to offer, new laws have made loads of talented Cubans open up new restaurants. Technically, most of the new ones are paladares - which is a restaurant operated by an independent Cuban or a Cuban family, as opposed to state owned restaurants.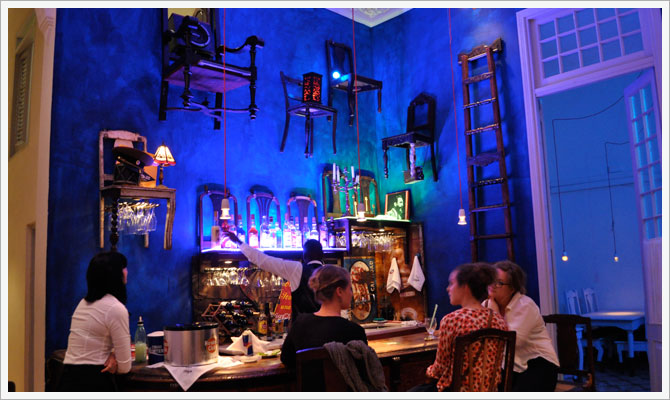 But Havana is not the best place to pop into any restaurant you come by when strolling the city. Most of the best eateries are well hidden in back alleys or behind doors that don't reveal there is a cosy, classy restaurant behind them. You need to do your research before heading to Cuba.
Until the day when we find the time to put up all our favorite eateries here, we recommend you check out Cuba Absolutely for a large list of restaurants and paladars and reviews to go along with that. While taste varies and we do not necessarily agree with the people running that website, it is simply the best and most well researched website for finding good eats in Havana.
Guide books, more often than not, list lots of bad state owned restaurants or paladars that were te talk of town five to seven years ago, but are now just tourist traps.
Touring with us, we will be happy to take you to all the best places.